[ad_1]

The Ministry of Women and Child Development has junked a media report which claimed that the Nirbhaya Fund was underused, apart from alleging that the non-lapsable corpus created for ensuring the safety of women in India was bugged with misplaced priorities, poor implementation and red tape.
According to the ministry figures accessed by Firstpost, while the report suggested that the Centre was not quite generous with the fund, there is no dearth of money under the Nirbhaya Fund. The Centre has been releasing generally over Rs 500 crore for every of the last eight years. Till date, Rs 7,212.85 crore has been made available to the fund by the Central government.
Till date, the Central government has appraised 42 projects worth Rs 12,008.44 crore. Against this, Central Government has already released Rs 4,923 crore to the concerned implementing agencies.
Related Articles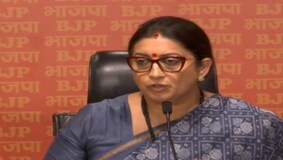 'Why is he hobnobbing with people funded by George Soros?' Smriti Irani questions Rahul Gandhi's US trip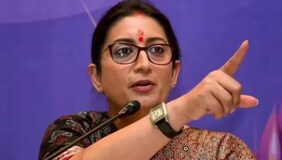 Cong seeking support since it can't defeat PM Modi alone, says Union Minister Smriti Irani on Opposition meet in Patna
Though the media report suggested that only three of 40 projects had been appraised so far, ministry figures go on to show that 42 projects, with the total project cost of Rs 12,008.44 crore, have been appraised by the empowered committee (EC) and are under implementation, including projects with recurring components.
Currently, 25 projects are ongoing; five new projects have been appraised on March 29 this year.
The WCD ministry also rubbished the allegations of misplaced priorities, poor implementation, absence of robust monitoring and evaluation mechanism, lack of accountability and the absence of a single agency to oversee implementation of projects under the Nirbhaya Fund.
"The projects under Nirbhaya fund are regularly monitored by the EC and mid-way course correction are undertaken through the implementing agency. Simultaneously, the concerned ministry monitors the implementation on regular basis. The EC met four times in 2020-21; five times in 2021-22; and four times in 2022-23 for appraisal and review of projects. The last meeting of the Empowered Committee was held on March 29.
The EC meets generally in every quarter for appraisal and review of implementation.
Even disbursement is not slow or lopsided since every state and UT has benefitted from the projects completed so far. In fact, Mission Shakti for awareness and capacity building programme for safety and empowerment of women and girls in industrial sectors in Uttar Pradesh was completed in just five months.
Some projects, though might take time, since they are of recurring nature.
Major projects under Nirbhaya Fund
1- Emergency Response Support System (ERSS): A pan-India, single, internationally recognized number –112—based system for various emergencies, with computer aided dispatch of field resources to the location of distress in all 36 states and UTs. Over 25 crore calls have been handled by ERC Centres since launch of 112 services and over 11 lakh downloads of 112 India App have been reported.
2- Safe City Projects in 8 Cities: Safe City Projects are integrated projects developed by the Police and Municipal Corporations of the city, to meet the demand of women and to plug any gaps in existing infrastructure to aid smart policing and safety management for women. The total approved cost under the Nirbhaya Fund is Rs 2919.55 crore. The Safe City Projects, currently being undertaken in eight cities—Ahmedabad, Bengaluru, Chennai, Delhi, Hyderabad, Kolkata, Lucknow and Mumbai— in Phase I. Various facilities for women's safety have been made available to them in the above cities and some other projects are under various stages of implementation.
3- Setting up of 1023 Fast Track Special Courts (FTSCs): An amount of Rs 767.25 crore with Central share of Rs 474 crore to be funded under Nirbhaya Fund was appraised for setting up of 1023 Fast Track Special Courts (FTSCs) to dispose of large number of cases of rape, and offences under POCSO Act pending for trial, across the country for 1 year spread over 2 FYs -2019-20 and 2020-21. At present, 768 FTSCs including 418 exclusive POCSO courts, are operational in 28 states which disposed of 1.50 lakhs cases upto February this year.
4- Central Forensic Science Laboratory (CFSL) at Chandigarh has been made functional at a cost of Rs 37.42 crore to address the gap of forensic DNA analysis for pending sexual assault cases.
5- Appraisal for an amount of Rs 250 crore for strengthening of State Forensic Laboratories in 30 states and UTs was done. Out of this, the project has been completed in 24 states and UTs; work in remaining is on. The project is aimed at strengthening DNA analysis cyber forensic and other related facilities.
6- Women help desk in 13,557 police stations in all states and UTs is functional and work is in progress in 3,368 police stations. The desk is intended to make police stations more friendly and approachable with deployment of lady police officers.
7- A project named Integrated Emergency Response Management Systems (IERMS) was appraised for Rs 500 crore which provided for installation of CCTV and monitoring room in 983 major railway stations across the country for provide 24×7 security to women passengers. The project has been completed in 428 stations and work is progress at others.
8- In the One Stop Centre Scheme appraisal for Rs 868 crore has been done. Popularly known as 'Sakhi Centre', out of 801 centres, approved across the country, 733 are functional. The Centre has provided the much needed integrated support and assistance to women affected by violence, both in private and public spaces under one roof.
9- Under the Universalisation of Women's Helpline Scheme, appraised for Rs 155.94 crore, a toll-free 24/7 telecom service through short code 181 is provided to women seeking service and information. WHL is operational in 34 states and UTs.
10- Customisation, deployment and management of state-wise vehicle tracking platform (Automotive Industries Standards) has been appraised for an amount of Rs 465 crore to track vehicle in all dark zones and provide help for their passage to a safe place. MoUs have been signed with 30 states and UTs and monitoring centres have been commissioned in Bihar, Puducherry, Himachal Pradesh, West Bengal and Sikkim.
[ad_2]

Source link