Crime and detective shows remain a staple on TV stations. Series like Criminal Minds and NCIS provide a new thrilling adventure and mind game in every episode. One of the latest and most popular crime shows, The Rookie, follows the events in an L.A. police station. Officer John Nolan becomes a police rookie at the age of 45 and undergoes challenges both unique and typical to new police officers.
The Rookie has become so popular that ABC has even made a spin-off series, The Rookie Feds. The show's fast-paced action, plot, and dialogue contain some of the most fun writing on TV today. The show is complete with a rich cast of diverse characters, each lovable for different reasons. Weather you are considering starting the show, or eagerly waiting the newest episode, here is a cast and character guide for The Rookie.
Nathan Fillion as John Nolan
Firefly fans everywhere love Nathan Fillion for his haughty sense of humor. Fillion has also stared in Castle, a mystery detective TV show. In The Rookie, Nathan Fillion plays a more serious character, John Nolan, who joins the LAPD at age 45.
Related: Best Nathan Fillion Performances, Ranked
Other officers make fun of John for his old age and unfailing optimism, but John makes up for all his shortcomings with a sincere heart and strong determination. Despite the humbling setting and Nolan's tough superiors, Fillion still finds room to make audiences laugh.
Alyssa Diaz as Angela Lopez
With a wide range of minor TV appearances, Alyssa Diaz has finally earned a staring role. Prior to The Rookie, Diaz played reoccurring characters in both Narcos: Mexico and Ray Donovan. She also appeared briefly on other deductive crime shows like Bones, Lie to Me, and How to Get Away with Murder.
All of Diaz's experience shines through as she plays an experienced and well-trusted cop and detective in The Rookie. Angela Lopez proves to be an important trainer, love interest, and role model for others in the precinct. Viewers love Lopez for her skills as a detective, blunt observations, and her no-nonsense tough love.
Richard T. Jones as Sergeant Wade Grey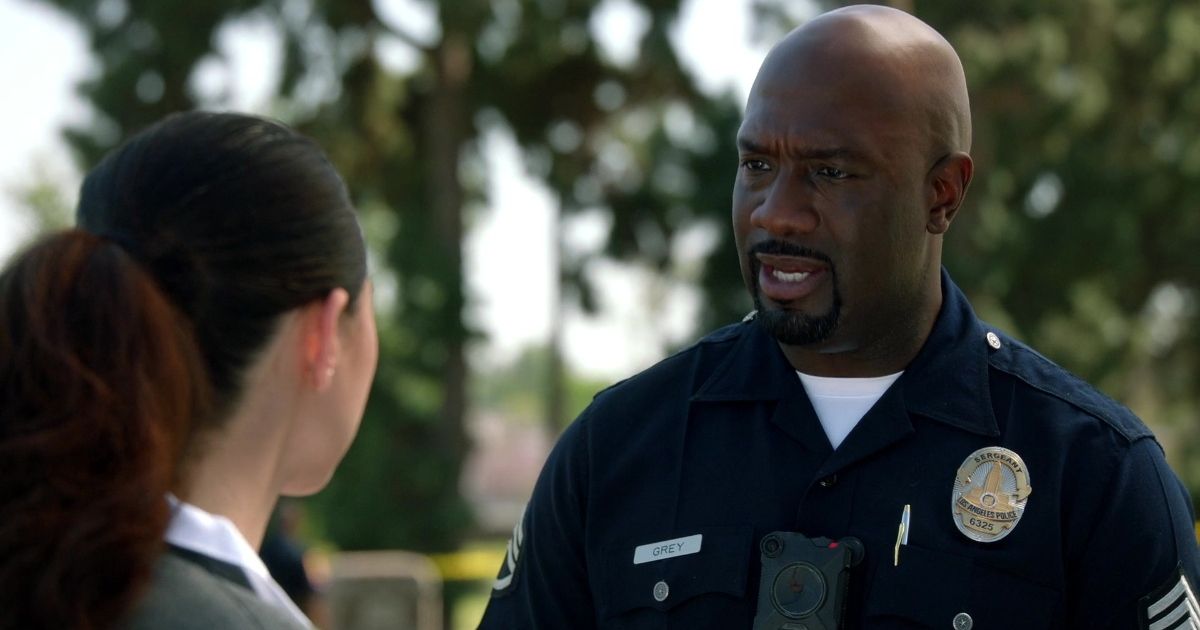 More of Richard Jones' career has been spent in movies than TV shows. He appeared in Concussion, Godzilla, and Collateral. He also played an important part in Judging Amy. In The Rookie, Sergeant Grey leads the whole team through all their successes and failures while maintaining a strict code of conduct.
Sergeant Grey comes down especially hard on John Nolan, doubting Nolan's ability to integrate into the police force at an old age. With time Grey continues to maintain his title, as he helps fight racism within the department and forms a meaningful friendship with Nolan.
Melissa O' Neil as Lucy Chen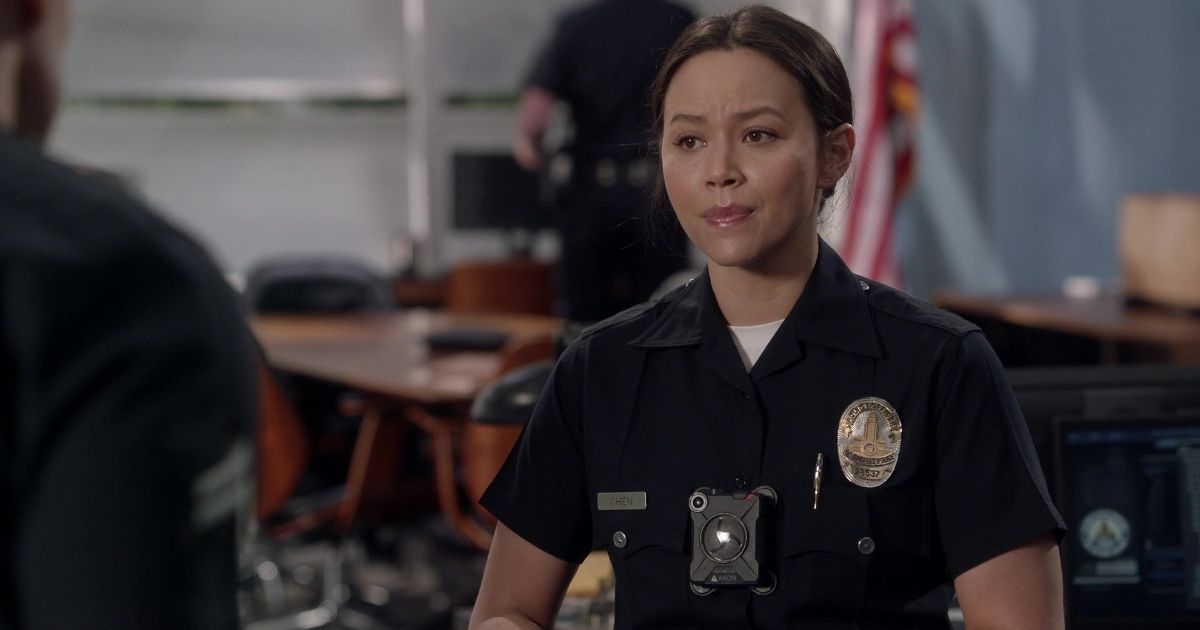 Some may recognize Melissa O' Neil from her Broadway acting career. She won Canadian Idol at age 16, and was the first and youngest woman to do so. Since then, O' Neil has transitioned flawlessly to TV acting. She starred in Dark Matter, Rogue, and, IZombie. O' Neil plays Lucy Chen as an equally kind and competent police officer. She is both the subject of high stakes missions and highly emotional love triangles. Lucy's kindness and optimism helps hold the team together.
Eric Winter as Tim Bradford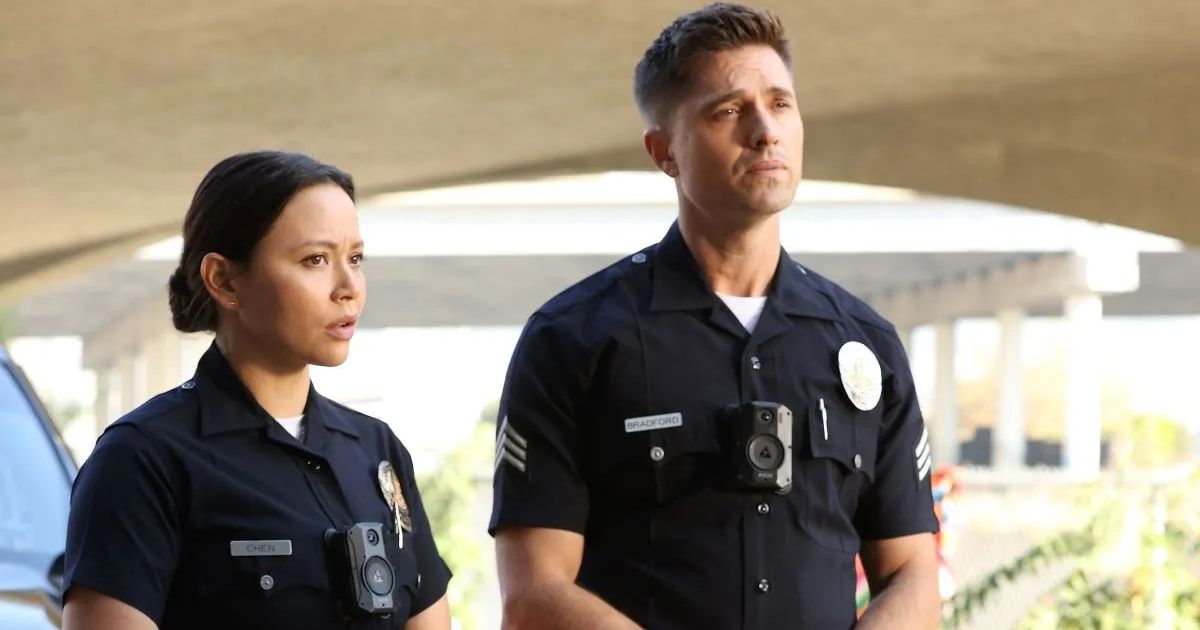 Eric Winter has an impressive resume filled with titles like The Ugly Truth, The Mentalist, and Days of Our Lives. In The Rookie, Winter plays Lucy Chen's training officer who eventually becomes Sergeant. Tim may seem harsh and critical on the outside, but he has a soft heart on the inside. Tim especially has a soft spot for Lucy Chen, who brings out the best in him. No matter the situation, Tim's co-workers and friends can count on him to follow protocol and solve the problem.
Mekia Cox as Nyla Harper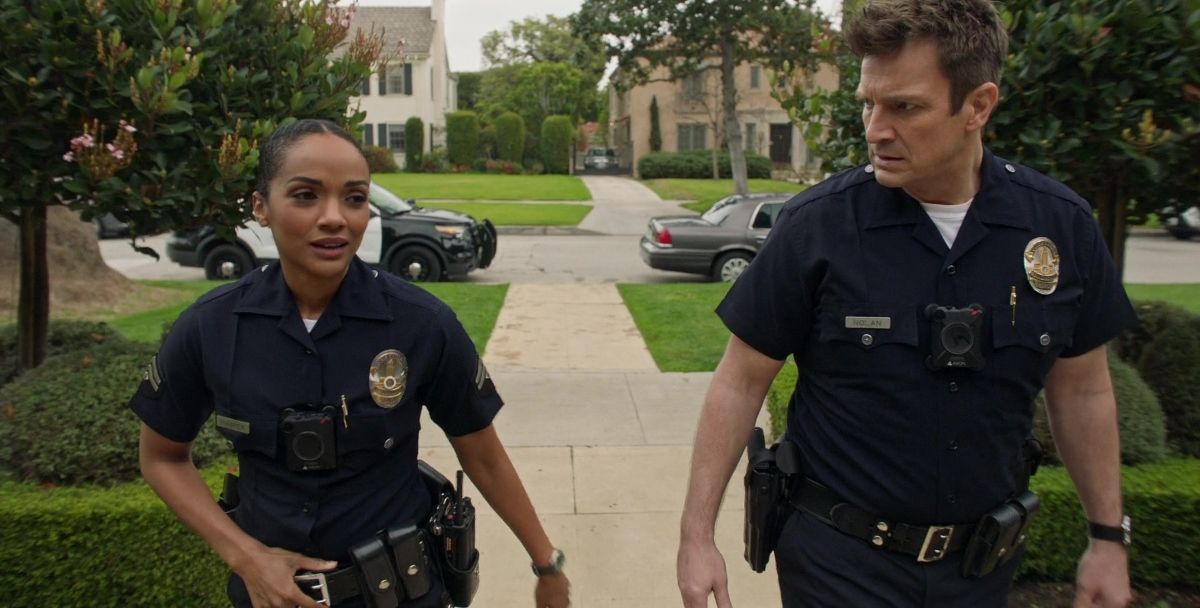 Some of Mekia Cox's most famous appearances are in Crazy, Stupid Love, Almost Human, and Gotham. Nyla Harper takes over as John Nolan's training officer after his original training officer leaves for a promotion. Nyla is as tough and sarcastic as any of the men and helps officer Nolan to reach his potential. Outside of work, Nyla navigates a messy love life. Although she may experience many embarrassing moments in her personal life, she lands on her feet by the end.
Related: Best International Crime Dramas From 2021
Shawn Ashmore as Wesley Evers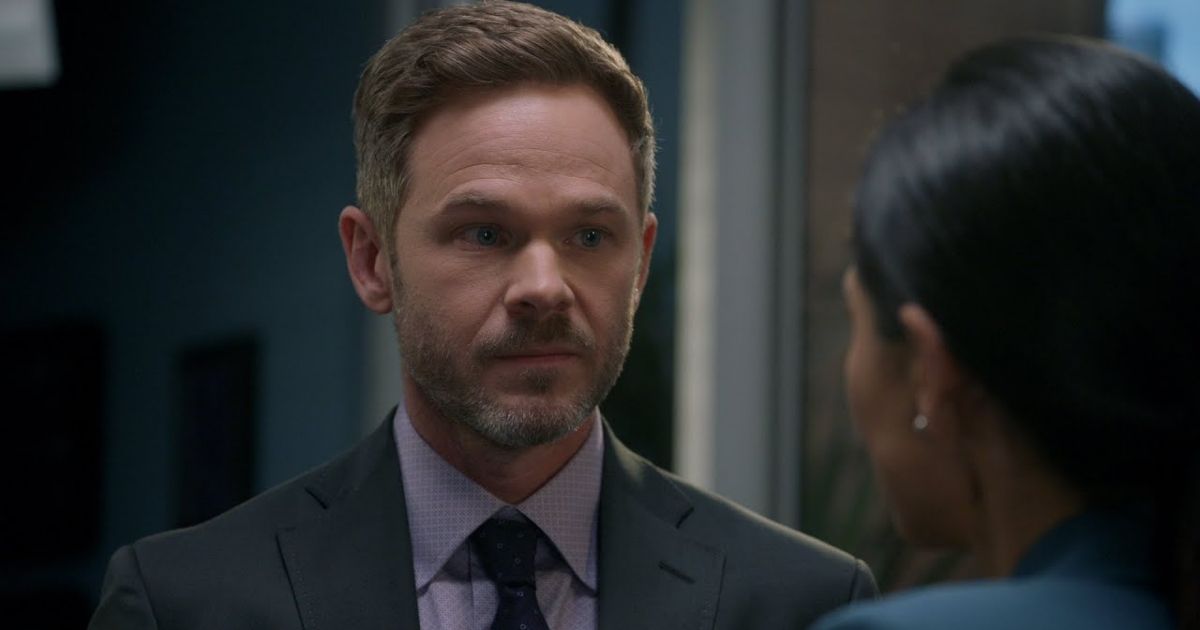 After playing Iceman in X-Men, Shawn Ashmore comes to The Rookie to play a different kind of hero. Wesley Evers renounces his trust fund to serve the State of California as a public defender. He provides the legal council for many of the police officers on this list. Wesley genuinely cares about every case and every person, and has a tendency to step into sticky situations trying to protect the people he loves.
Titus Makin Jr. as Jackson West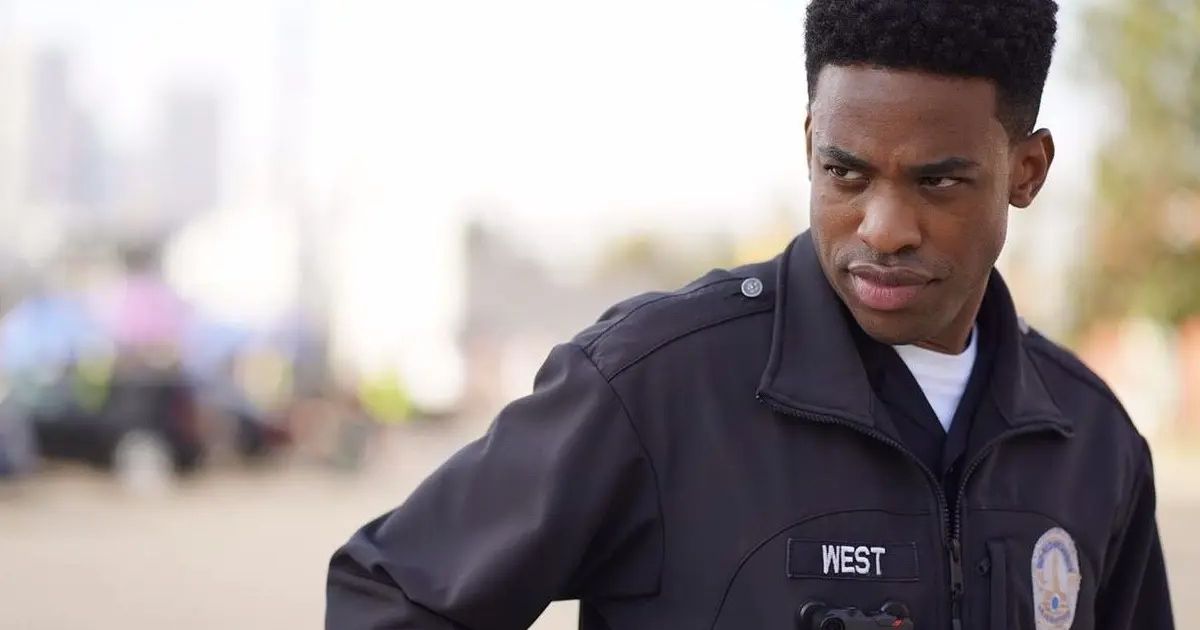 Titus Makin Jr. has acted in minor roles in a broad range of TV shows and movies. He appeared in On the Come Up, Wayward Guide, Pretty Little Liars, and Star Crossed. Jackson joins the force as a rookie at the same time as John Nolan and Lucy Chen. During his time on the force he must overcome paralyzing fear, racism, and personal doubt. He doesn't stay on the show as long as we would've liked, but his character adds a lot of depth to the overall plot.
Brent Huff as Quigley Smitty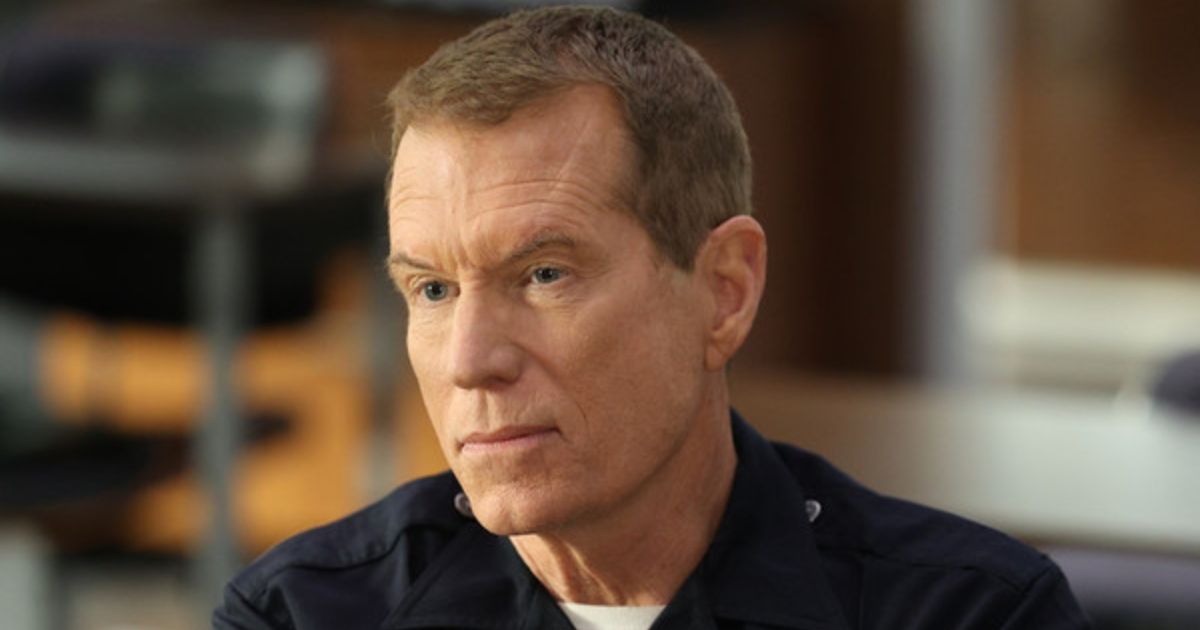 Brent Huff has appeared in Shameless, Chasing Beauty, and more. Quigley Smitty may be a supporting character, but his presence still proves essential to the plot. Smitty's humorous dislike of danger puts the dedication of our main characters in context. Smitty is often oblivious to the events around him, but provides necessary comedic relief and extra surveillance for the team.
True Valentino as Aaron Thorsen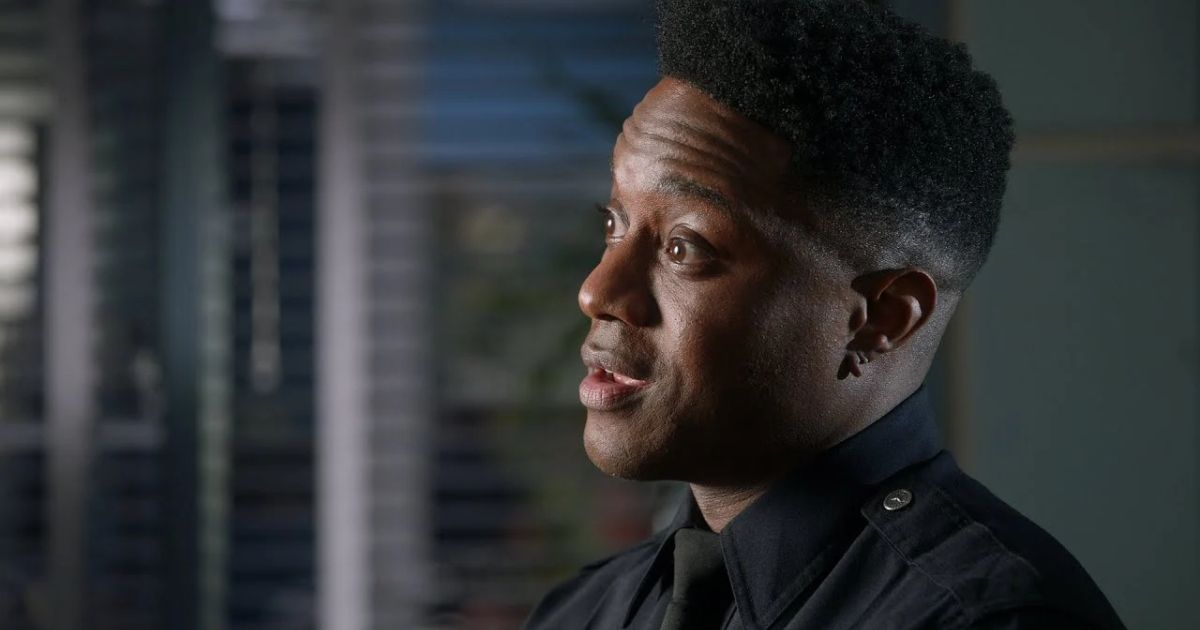 This role in The Rookie is probably True Valentino's biggest to date. Previously, Valentino mainly worked as a voice actor in projects like Kung Fu Panda, Beavis and Butt-Head Do the Universe, and The Cupidhead Show. Aaron Thorsen joins the force as a rookie around the time that the original rookies finish training. His past allegations make him the subject of ridicule on the force until he proves his loyalty. With time, Aaron grows to be an irreplaceable part of the team with a unique understanding of pop culture and financial assets.