An Air India pilot was suspended for three months for letting a female friend enter the cockpit during a flight from Dubai to Delhi in February, aviation regulator DGCA said in a statement on Friday.
DGCA also imposed a fine of Rs 30 lakh on the airline for lapses in addressing the issue.
"The pilot in command of the flight allowed the entry into cockpit during cruise, of an Air India Staff on duty travelling as passenger, in violation of DGCA regulations," the regulator said.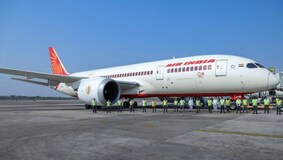 Pilot allows female friend into cockpit on Dubai-Delhi flight: DGCA sends notice to Air India CEO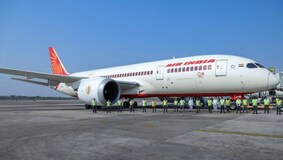 Scorpion bites female passenger onboard Air India Nagpur-Mumbai flight
Air India did not take prompt corrective action despite this being a "safety, sensitive violation", it added.
On 26 April, DGCA directed Air India to ground the entire crew of the plane, till investigations are complete.
Cabin crew member filed complaint with DGCA
A cabin crew member of the flight had filed a complaint with the Directorate General of Civil Aviation (DGCA) about the pilot allowing a female friend into the cockpit. The incident happened on 27 February.
The official at the Directorate General of Civil Aviation (DGCA) said that prima-facie, the cabin crew seems to have had no role in the incident.
On 21 April, Air India said it had taken serious note of the reported incident and that investigations were underway.
Unauthorised people are not allowed to enter the cockpit and any such entry could be in violation of norms.
On 30 April, DGCA issued a show-cause notice to Air India CEO Campbell Wilson for the airline's lapses in reporting the incident.
A show-cause notice was also sent to the Tata Group-owned airline's Head of Safety, Security and Quality Functions Henry Donohoe.
With inputs from agencies
Read all the latest news, Trending news, Cricket news, Bollywood news,
India news and Entertainment news here. Follow us on Facebook, Twitter and Instagram.