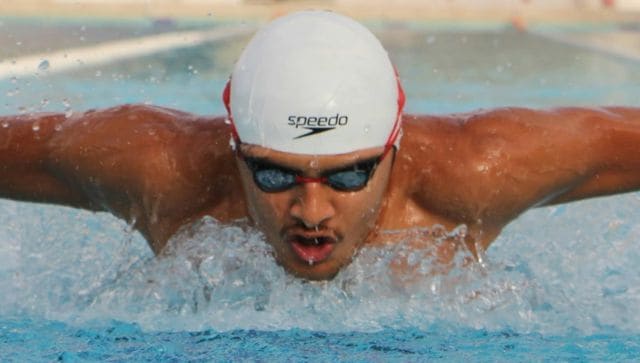 Braving inclement weather conditions, Indian swimmer, Aryan Singh Dadiala has equalled the existing world record of the fastest male swimmer to cross the Sea of Galilee.
The well-known Sea of Galilee is the second lowest water body in the world, approximately 214 metres below average sea level, and poses multiple challenges such as whirlpools and indefinite wind storms.
Twenty-one-year-old Aryan Dadiala, who set a world record in November 2022 in Goa finishing 32 km open water sea swimming in 5 hours 36 minutes, is the first Asian swimmer to swim the Sea of Galilee.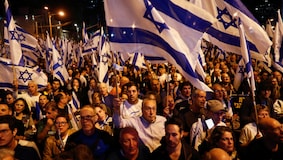 Israel: Thousands protests against judicial overhaul proposed by Prime Minister Benjamin Netanyahu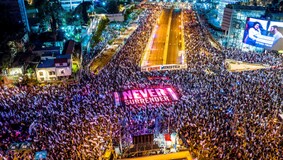 Israel: Major sacked for wearing 'uniform' to protest against Netanyahu's judicial reforms
He began his swim at 5.18 am over the weekend when it was pitch dark and extremely cold and finished the challenging swim at 11:33 am, equalling an existing world record of the fastest male swimmer to swim the Sea of Galilee in his very first attempt.
The record for the fastest one-way swim was set by Guy Cohen in 2017 in his seventh attempt, as per existing records shared by Aryan's father, Surjeet Dadiala, who called it a "proud moment for the country".
"Aryan faced many weather-related and physical challenges during his swim, such as heavy winds and fatigue but was firm and focussed on his swimming," Surjeet told news agencies and other media publications.
The event was observed and certified by Galilee Marathon Swimming Association, Israel and flagged off by Indian diplomat Pawan K. Pal, who leads the public diplomacy division at the Indian embassy in Tel Aviv.
"Aryan Singh Dadiala, a 21-year-old Indian swimmer breaks barriers and swam across the #SeaofGalilee (20.5 km length) in 6 hours 15 minutes," a tweet from the Indian mission said.
"Congratulations to this young talent for displaying incredible feat of determination and skill," it added.
Aryan said that he took up the challenge in order to "strengthen India and Israel bilateral ties and further strengthen the relationship between the two countries.
The swimmer was accompanied by his entire family, Coach Rahul Chiplunkar, Guide Subodh Sule and crew Pavitra Poilkar during this major attempt and is keen to take up more such challenges also in the future highlighting different causes.
Aryan moved to Spire Institute and Academy in Ohio, United States, in 2018 for two years and was later made its Brand Ambassador for India.
Read all the latest news, Trending news, Cricket news, Bollywood news,
India news and Entertainment news here. Follow us on Facebook, Twitter and Instagram.