In a collaborative effort, the Indian Army and Assam Rifles successfully rescued around 23,000 civilians from the violence-hit state of Manipur and safely shifted them to operating bases.
The Indian Army said in a statement that no major incidents of violence were reported during the rescue operation. Additionally, authorities relaxed curfew hours in Churachandpur earlier today so people could get essentials.
"Ray of hope due to efforts of 120- 125 Army and Assam Rifles columns who are working tirelessly for past 96 hours to rescue civilians across all communities, curb violence and restore normalcy has emerged with no major violence being reported and curfew, therefore being relaxed from 7-10 am today in Churachandpur followed by flag march by Security Forces immediately thereafter," the Army statement said.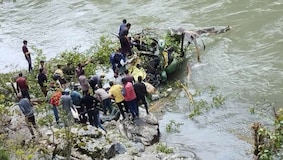 Jammu and Kashmir: Three soldiers hospitalised after Indian Army chopper crashes in Kishtwar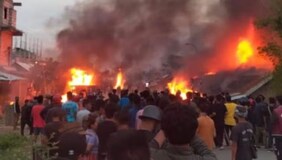 Manipur Violence: Train services cancelled in state till situation improves; Army sounds alert about fake videos
It added, "Total of 23,000 civilians have been rescued till now and were moved to own operating bases/ military Garrisons."
Manipur has been witnessing intense clashes owing to tensions over High Court's direction to include Meitei in scheduled tribes. The district administration imposed a complete curfew in violence-hit Churachandpur in Manipur.
In the past 24 hours, the Army also increased its surveillance over the state by monitoring the movement of UAVs and redeployment of Army Helicopters within Imphal Valley.
The Manipur government deployed the Assam Rifles and the Indian Army in the area on May 3.
Forces including RAF, BSF and CRPF have been deployed in Manipur and the Central Reserve Police Force (CRPF) chief Kuldiep Singh has been appointed as the security advisor.
The State government has also appointed Additional Director-General of Police (Intelligence), Ashutosh Sinha as the overall operational commander to control the situation in Manipur, the State DGP said.
The Army stated on Friday, "The situation has been brought under control through coordinated actions by all stakeholders. IAF undertook continuous sorties from two airfields in Assam employing C17 Globemaster and AN 32 aircraft."
With inputs from agencies
Read all the latest news, Trending news, Cricket news, Bollywood news,
India news and Entertainment news here. Follow us on Facebook, Twitter and Instagram.