Viral 2023: From SRK to Allu Arjun, AI Artist Reimagines Indian Actors As "Old Men". See PHOTOS Here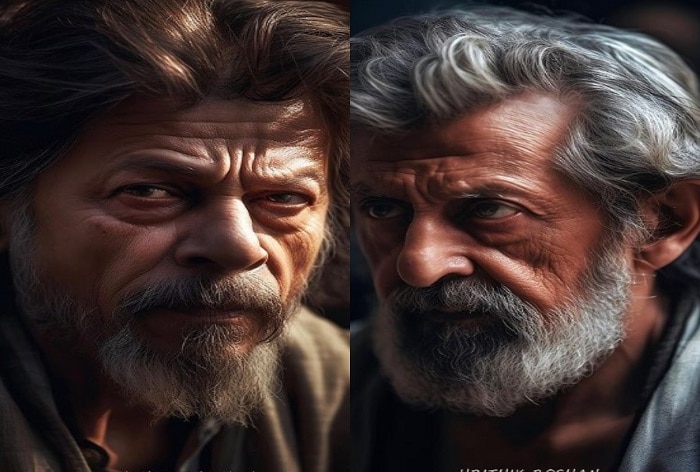 Viral 2023: Artificial intelligence (AI) tools have grown in popularity on social media, and several artists are now employing them to produce intriguing results. With today's highly developed AI, anyone can easily create any kind of image. Talking along the same lines, an Instagram user used an artificial intelligence programme to reimagine famous Indian actors as elderly men, and the results definitely shocked the Netizens. Don't believe us? Check here.
Artist SK MD Abu Sahid posted ten images that depict how these famous actors would appear in the future. Shah Rukh Khan, Salman Khan, Aamir Khan, Prabhas, Shahid Kapoor, Allu Arjun, Akshay Kumar, Ranbir Kapoor, Hrithik Roshan, and Mahesh Babu are among the actors mentioned in the post. "AI imagines actors as old men. 👴🏻," reads the post alongside the video. 
AI Artist Imagines Indian Actors As "Old Men". See PHOTOS Here
All of the actors are seen with white beards and puffy eyes, which represent dark circles. Till now, the viral video has received over 46,000 likes and several comments. "Ranbir Kapoor look like same Sanjay Dutt," wrote one user. "Someone of them are already old," added another user. A third user wrote," Salman Khan looks exactly like his Bharat character." "Akshay looking more cooler than now," a fourth user commented.