Some of the most successful films are those that blend two genres into one, such as horror-comedies or sci-fi action movies. Taste of Cinema refers to these films as genre-hybrids, meaning the filmmaker will use the best attributes of both genres to make a unique story. Indeed, one of the most popular of these genre-hyrbids is the action rom-com.
This unique breed of rom-coms feature storylines rooted in love, comedy, and, of course, a thrilling action feature. One of the most notable of these movies is 2005's Mr. & Mrs. Smith, which features Angelina Jolie and Brad Pitt playing a married couple who are secret assassins assigned to kill one another. These films, time and time again, revisit the same structure to put individually unique twists on each film. Here are the best action rom-coms, ranked.
6/6

The Lost City

Sandra Bullock's long reign over film has extended from romantic comedies to family dramas like The Blind Side. However, 2022's The Lost City, throws Bullock alongside Channing Tatum in her most action-based rom-com since Miss Congeniality. The Lost City is about an author who writes adventure novels about exotic places around the globe. While on a promotional tour, Loretta (played by Bullock) gets kidnapped and her handsome cover model, Alan (played by Channing Tatum), takes it upon himself to rescue her. The movie's completely outlandish plot makes it charming and entertaining, all while hitting the proper beats of both an action and romantic comedy. However, The Lost City will also be Bullock's last film for a while, as she announced that she will be going on an acting hiatus after the film's success.

Related: These Are 8 of the Best Action Comedies, Ranked
5/6

Scott Pilgrim vs. the World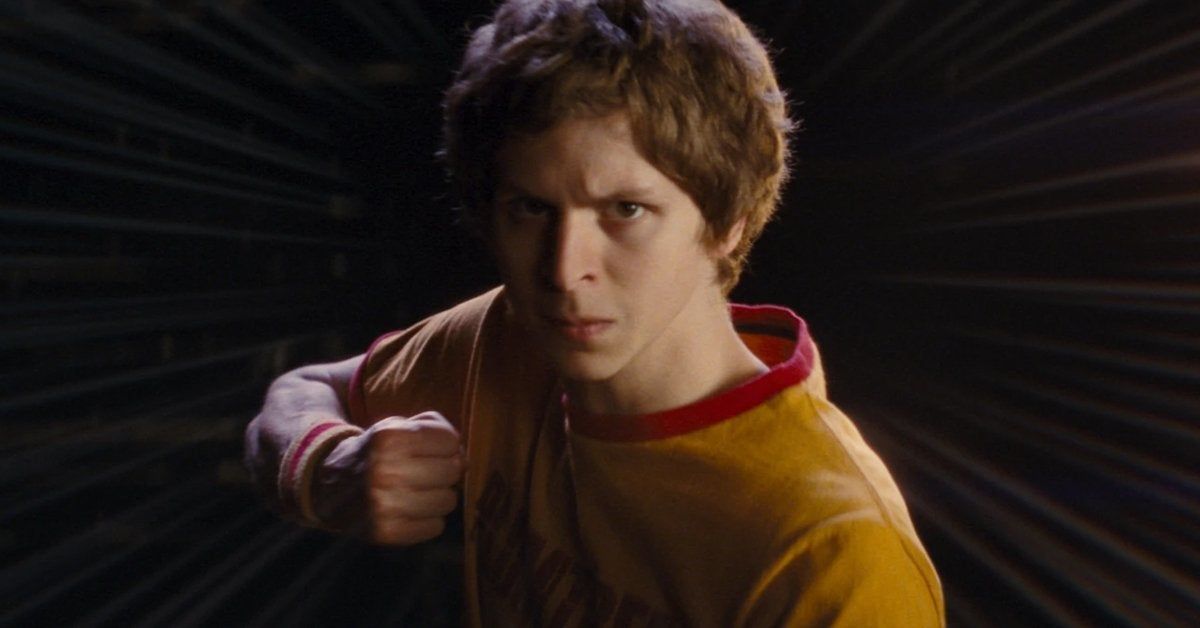 Scott Pilgrim vs. the World is a comic book adaptation that was brought to life by director Edgar Wright. The quirky action-comedy would go on to put a cap on the 2000s-era of Michael Cera comedies and introduce him to a new decade. Scott Pilgrim (played by Cera) is a bass guitarist for a garage-band who finally meets the girl of his dreams, Ramona Flowers (played by Mary Elizabeth Winstead). Ramona has a long list of ex-boyfriends whom Scott must battle to eliminate them from her list of suitors. Scott Pilgrim vs. the World is undoubtedly one of the best action comedies of the decade, however, the film's strong roots in romance make it an undeniable hybrid for the action rom-com genre.
4/6

A Knight's Tale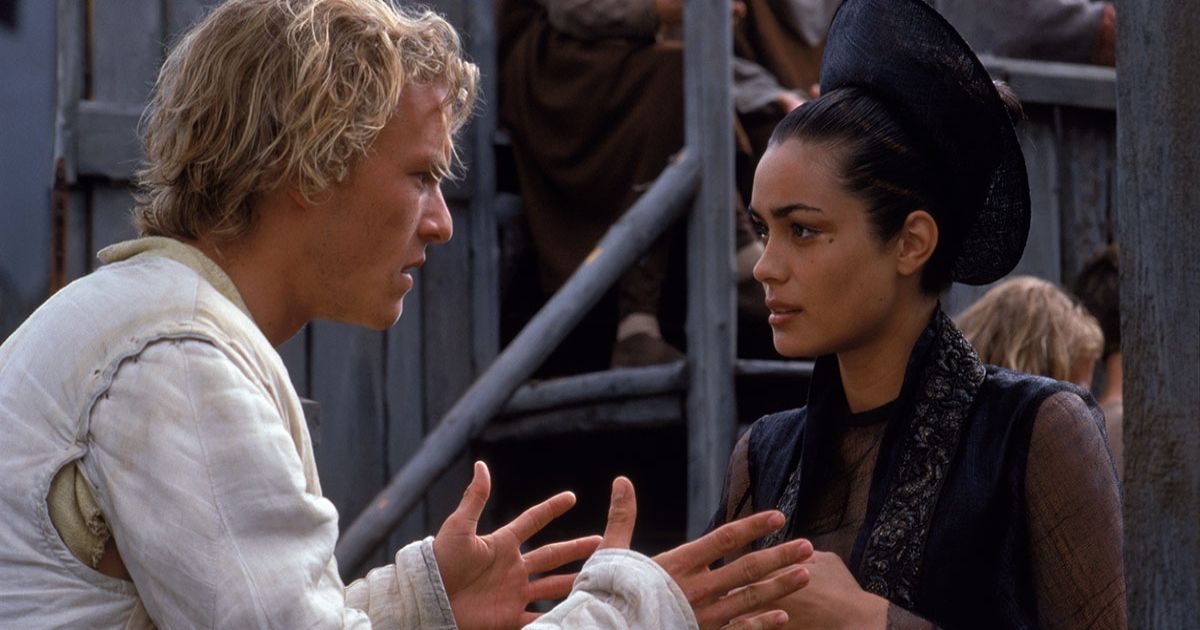 2001's A Knight's Tale is based on Geoffrey Chaucer's Canterbury Tales, which is a collection of stories written in Middle English all taking place in the 14th Century. Although the film is certainly charming in its own regard, High Point University deems it to be lacking authenticity when it comes to the portrayal of the time period it is supposed to be taking place in. Heath Ledger plays a peasant, William Thatcher, who is destined to change his life and win the heart of Jocelyn (played by Shanynn Sossamon). William must enter a jousting tournament to not only see if he can defy the odds of his cast, but also win the affections of Jocelyn.
Related: The Best Action Comedies of the 2000s, Ranked
3/6

The Bodyguard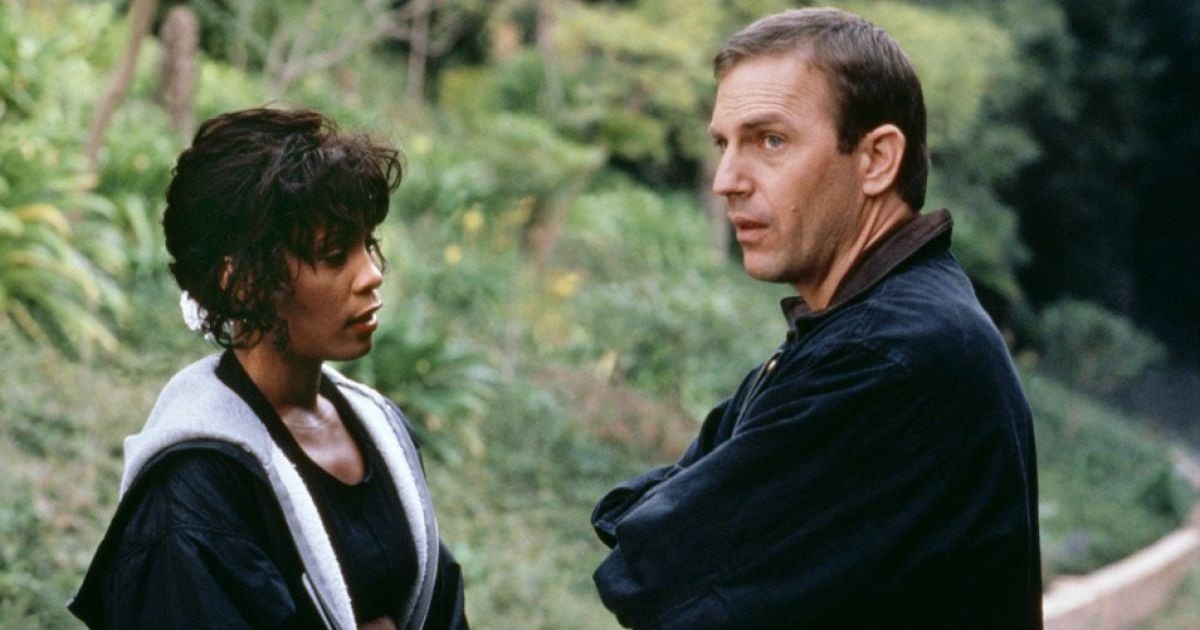 The Bodyguard is a 90s romance featuring Whitney Houston, who plays a pop singer that has to hire a bodyguard after a number of alarming threats begin to arise from a stalker fan. Houston, who plays Rachel Marron, hires Frank Farmer (played by Kevin Costner) as her bodyguard. At first, the two clash, Rachel being inherently judgmental of his security procedures, yet over time, the two form a bond. In the end, despite the time spent together, Frank's assignment ends and the two part with a kiss. The film was Houston's acting debut, but in 2019, Costner shared that the film's poster didn't feature Houston at all.
2/6

Date Night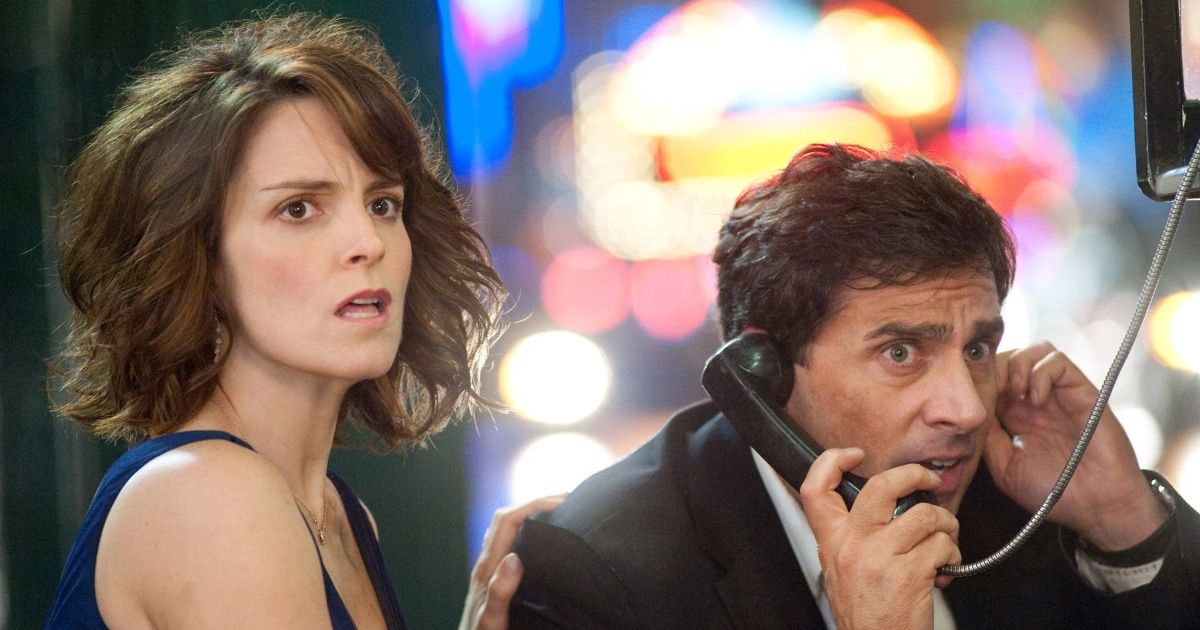 Date Night had an underwhelming performance at the box office after its release in 2010, but serves up a memorable cast of actors who now have affluent comedy careers. Phil and Claire Foster (played by Steve Carell and Tina Fey) plan a romantic evening in Manhattan to attempt to reignite the spark in their marraige. However, the evening they planned takes a turn when Phil claims to be a couple named the Tripplehorns after failing to make reservations. To their dismay, the Tripplehorns are holding onto some much wanted sensitive material and now the pair must spend the night finding a flash drive.
1/6

Mr. & Mrs. Smith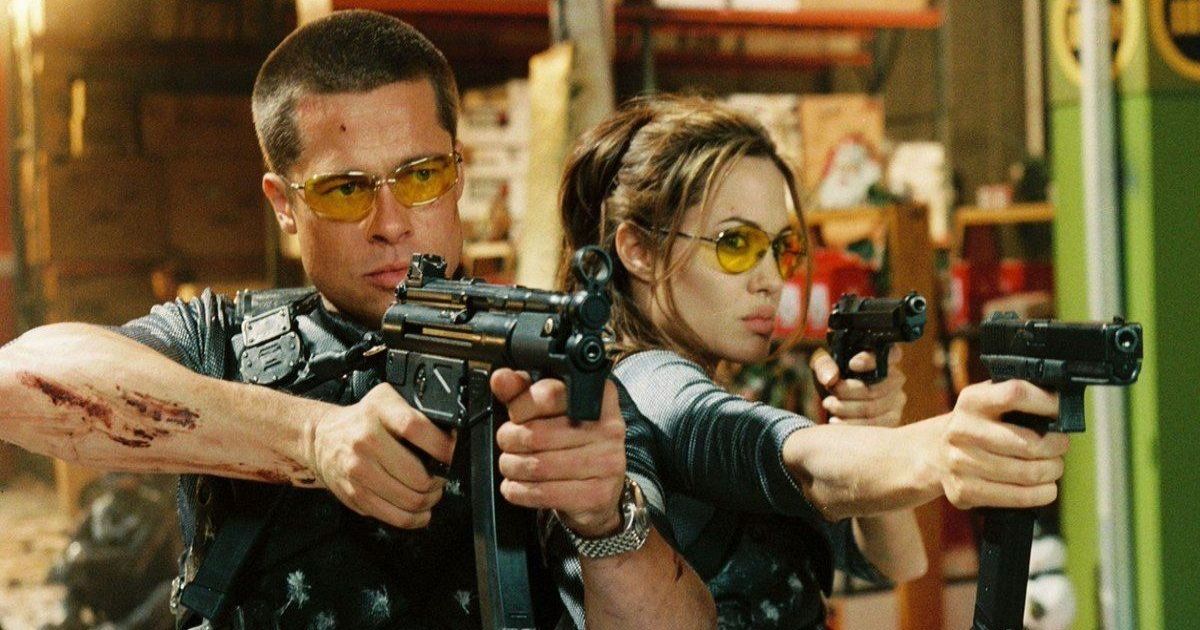 Angelina Jolie and Brad Pitt have long lived in the spotlight of Hollywood Couples. However, they met on the set of Mr. & Mrs. Smith, where the pair played a married couple who were actually assassins assigned to kill one another. After a period of fighting action sequences, the two come together and join forces. The chemistry between the two is undeniable, and despite being a rather dated film, Mr. & Mrs. Smith serves a good nostalgic watch.