There are some roles that change the life of the actor portraying them forever. Mostly this happens when a little-known actor blows everyone away with their acting abilities. There are instances where this occurrence is unfortunate, as a performance can be so good that it haunts an actor for the rest of their careers, with everyone wanting them to play the same thing. Nevertheless, a very recent example of a role that changed the actor's life for the better is none other than the King himself, Elvis.
Austin Butler has been a part of the industry for quite some time, but he had never, until very recently, received great opportunities to really show off his talent. This all changed once he stepped into the role of Elvis Presley in the new biopic by Baz Lurhmann. The movie is loud and unapologetic, just as the singer himself was. Butler received the spotlight with ease and charisma – and is now one of the strongest contenders for an Oscar nomination.
Here is a bit more about Austin Butler's acting career before his big break and what the actor plans to do next now that he is known worldwide.
Austin Butler's Career and the Zoey 101 Explosion
Austin Butler is 31 years old and has 36 productions in his resumé. The American actor started in a somewhat common way: in Nickelodeon and Disney Channel shows. The channels are known for being a great way in the industry, especially for young talents. His first role was in the young adult series Ned's Declassified School Survival Guide on Nickelodeon.
Then, he got his role in iCarly the same year he branched out and was also in Hannah Montana, a Disney Channel show. Butler then got his role in Zoey 101. There was one element in particular that all his roles thus far, had in common and that the actor was not such a big fan of: they were all the 'cutest boy in school' type of characters.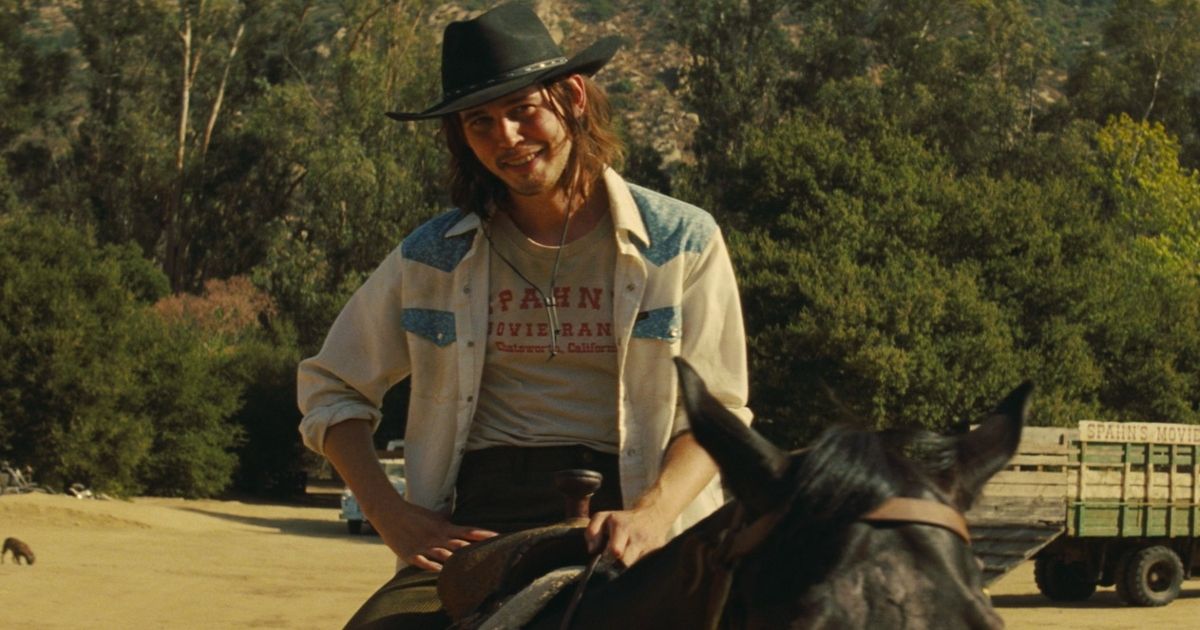 His first feature role was in the comedic teen adventure, Aliens in the Attic. It was on this particular movie set that he met one of his closest friends to this day, Ashley Tisdale – known for her role as Sharpay Evans in High School Musical. Butler was then able to get a bunch of feature film roles, including Sharpay's Fabulous Adventure. The actor continued his pursuit of more adult-centric shows and stories, and he was able to get in a few of them, such as CSI and Are You There, Chelsea? However, he continued to do characters in teen stories as well.
In the more recent past, he was finally able to do the adult stories he wanted. Butler got himself some attention when he starred as Tex Watson, a real-life based character that was a part of Charles Manson's 'family' cult, in Quentin Tarantino's film Once Upon A Time… In Hollywood. Then came the one that changed everything: Austin Butler became Baz Lurhmann's star in the highly anticipated Elvis.
Austin Butler Sings in the Role That Changed Everything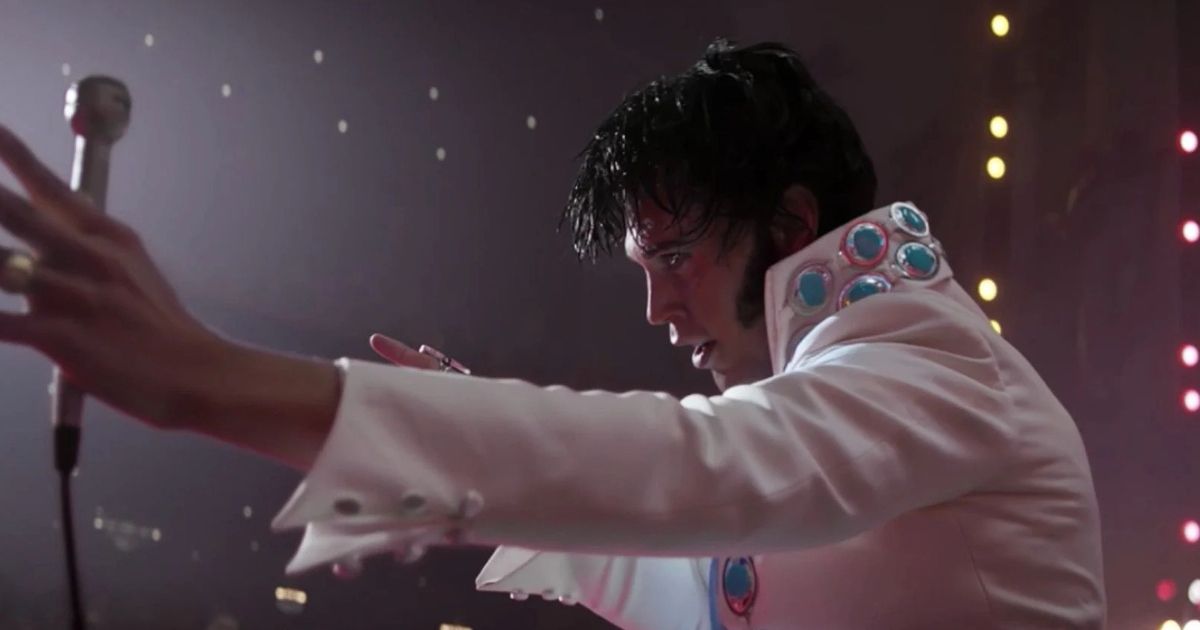 Musical biopic films are some of the most challenging ones to make; to get an adored person and try to recreate their lives in a two (and sometimes longer) hour movie is a difficult thing. In the past few years, there have been some biopics like the controversial Blonde. However, when it comes to stories about real-life musicians there has recently been a high amount of movies, such as Bohemian Rhapsody and Rocketman. So, when it was announced Baz Lurhmann would pick the King of Rock and Roll, there were many who were apprehensive about the main actor: who would be able to embody such an icon? However, from the very first reviews, everyone knew: Butler brought Elvis back to life.
Related: Elvis Casting Director Explains How Austin Butler Secured His Role
The movie has a lot of Oscar buzz surrounding it and was only enhanced by the 12-minute standing ovation at Cannes. Butler's performance is as raw as it could get, as the actor actually sang the Elvis songs that are in the soundtrack (the director even hinted at releasing a four-hour cut of the film which features full performances from Butler). He had honed his voice over the years as a singer and musician, and studied countless hours of Elvis footage to emulate his voice.
The movie is an homage to who Elvis was and how much he influenced and paved the way for modern artists – as more current singers (something considered a trademark of the director), like Backstreet Boys, are also on the soundtrack. Butler proved not only that he could act exceptionally well but that he was able to such a heavy challenge as portraying Elvis and ace it.
What to Expect Next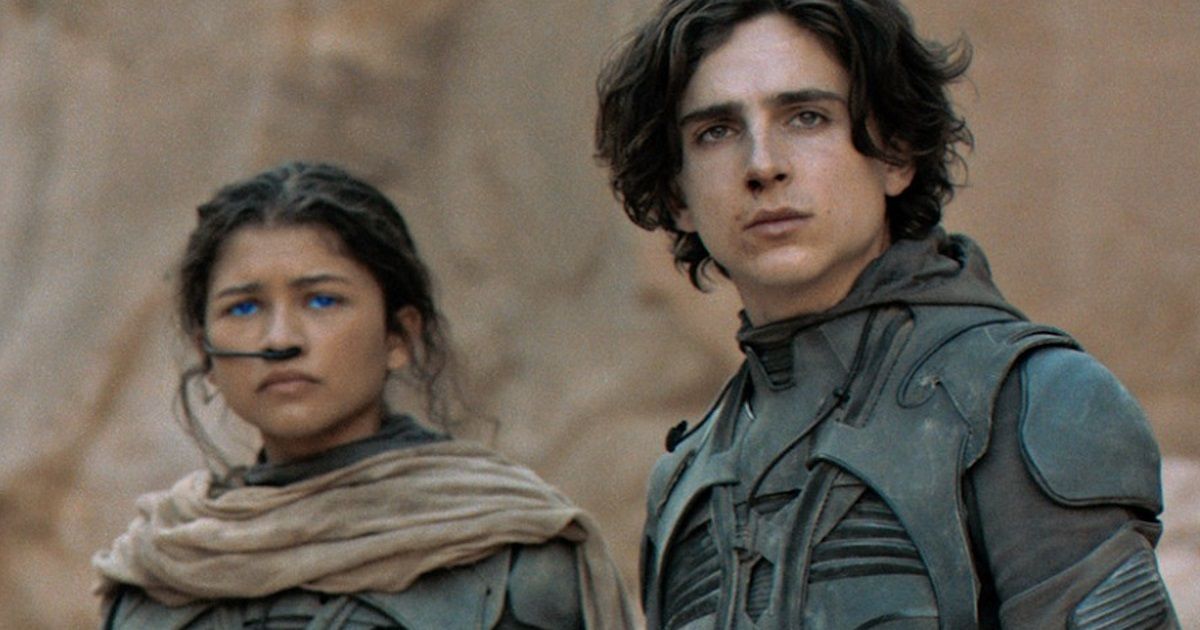 After an actor shocks the audience with pure talent, especially the first time they are able to shine on a different level, everyone wonders what they will do next. The case of Austin Butler is no different. However, his next project has already been announced, and it is distinguishable from the one that placed him in stardom. Butler will play Feyd-Rautha in Denis Villeneuve's Dune: Part Two. This character is going to be a central part of this epic sci-fi tale, as he is the antagonist to Paul Atreides, played by Timothee Chalamet.
Butler has been vocal about Dune and how excited he was to join the cast, saying, "Well, I just love the first film so much. It was just a cinematic masterpiece." The continuation of this story has received even more anticipation as other actors, such as Florence Pugh and Cristopher Walken, have joined the cast. The movie is set to be released next year.
Austin Butler hasn't really dived into the sci-fi genre yet, besides being a part of one short film called Life Life in in Space Space. Nevertheless, the actor has had experience with more genre stories, as he was one of the protagonists in the fantasy television series The Shannara Chronicles.
Butler will also star alongside Tom Hardy in Jeff Nichols' next film, The Bikeriders. The movie will focus on a motorcycle club and its members as they evolve through the years to something a lot darker than it started as. It will be interesting to see the actor in such a violent and different background, further exploring his acting abilities in different genres and characters.