[ad_1]

In a recent artistic endeavor, an AI artist has portrayed alcoholic beverages as supervillains, resulting in breathtaking artwork. The artist employed the AI tool Midjourney to craft these remarkable pieces.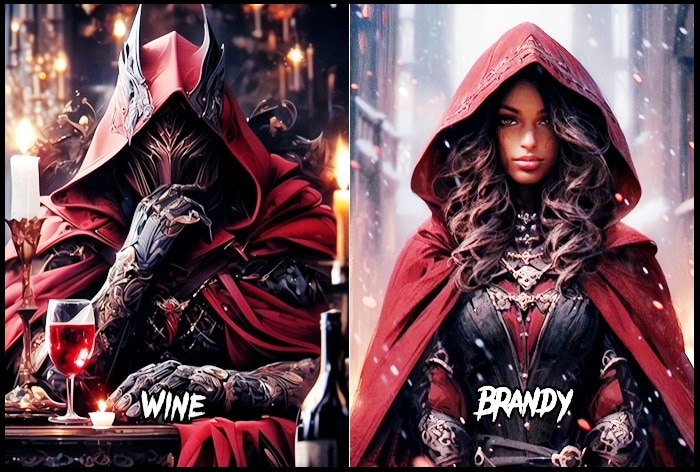 Artificial Intelligence (AI) has garnered significant attention since its inception, with people now using AI-powered tools to simplify their daily tasks. From writing emails to generating fictional images, individuals are exploring novel ways to test the capabilities of AI-backed tools.
Artificial Intelligence (AI) has been making headlines since its inception and people are using it to simplify their work. From writing e-mails to learning different languages, AI-powered tools are assisting people in every possible way.
Additionally, AI has also opened a whole new dimension of creativity for the artist, with most of them using it for creating amazing artwork. Artificial Intelligence has the capability to draw images by reimagining the situation which is highly used by the artist these days. These images of a whole new imaginary world are getting an instant hit on social media platforms.
Recently, an AI artist has created alcoholic beverages as supervillains and the results are amazing. The artist used the AI took Midjourney to create the amazing artwork.
The AI created the images using the specialities of the beverages wine is depicted as regal with candlelight whereas Tequilla showcased all fiery. beer can be seen as pure evil on the contrary, Vodka is depicted as cool and chilled. Bourbon is the fiery walking devil while Gin is depicted as the suited poisonous supervillain. Spirits as the name suggest showcased as the pure super spirit villain with a dark scary hood hiding its face. The AI showcased Champaign as one of the transformer villains while Brandy is depicted as the pretty woman in a red dress hiding her supervillain powers.
Check The Post Here
The post was shared on Instagram by a user who goes by the name @Planet.Ai. Since being the post was shared it has garnered thousands of likes and comments. The post has also prompted users to express their thoughts in the comment. Most of the people praised the artwork and stated that the images depicted are accurate, while others suggested names of more alcoholic beverages.
Here Are Some Interesting Comments
"Sake was so majestic.. ooo what about fireball," a Instagram user commented.
"Why was brandy the only black one," asked a brandy lover.
"Rum should've been the villain version of Captain Jack Sparrow," joked a user.
"Cider is so cute he just loves his little apple,' another commented.
"Beer looks like a literal piss bottle," said another.
$(document).ready(function(){ $('#commentbtn').on("click",function(){ (function(d, s, id) { var js, fjs = d.getElementsByTagName(s)[0]; if (d.getElementById(id)) return; js = d.createElement(s); js.id = id; js.src = "//connect.facebook.net/en_US/all.js#xfbml=1&appId=178196885542208"; fjs.parentNode.insertBefore(js, fjs); }(document, 'script', 'facebook-jssdk'));
$(".cmntbox").toggle(); }); });

[ad_2]

Source link