Malaika Arora's show Moving In With Malaika has been the buzz of town ever since its teaser released recently. Finally, the show is out now and fans are extremely excited at the prospect of knowing the diva up, close and personal.
Not only fans, but friends and family of Malaika too, are looking forward to catch her in this never before seen avatar and have been showering love and praises on the show. Boyfriend Arjun Kapoor, who has always been vocal about supporting Malaika took to his IG stories recently to reveal that he has already watched the first episode of the series and is waiting for the rest. The actor wrote, "
Episode 1 has been consumed… waiting for the rest of the three this week." He added, "I know what I am watching tonight! So proud and happy to see this finally come alive and become a reality (literally)."
Other industry friends too came out to cheer on Malaika in her brand new endeavour. Close friend and former actor Amrita Arora too wrote on her IG stories, "
It's Moving In With Malaika Day, starting today at 8 pm only on Disney+ Hotstar. So excited for this. So proud of you Malaika. Onwards and upwards."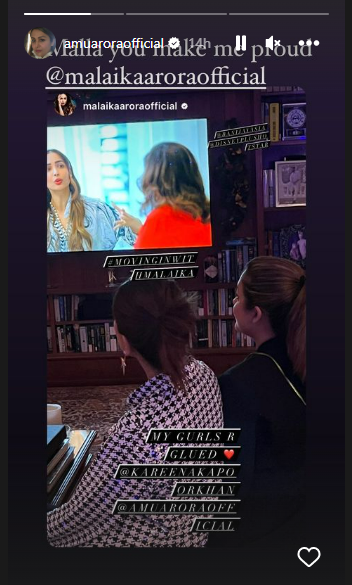 Moving In With Malaika is currently streaming on Disney+ Hotstar.