Amaranth has been associated with a number of impressive health benefits. Read on to know!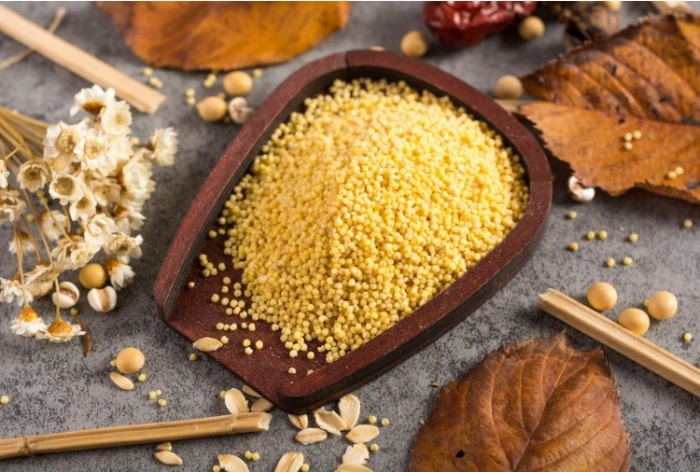 Amaranth has only recently gained popularity as a health food, this ancient grain has been a dietary staple in certain parts of the world. This food is a good source of fiber, protein, manganese, magnesium, phosphorus and iron, along with several other important micronutrients. According to Nutritionist, Lovneet Batra "Amaranth is an exceptional, yet, undervalued superfood. It is an ancient grain used since ages in India and has also been named as "Ramdana" (the grain of God) or "Rajgira" (the grain of kings). It has a mild and nutty flavour. Here are 5 reasons to include Amaranth in your diet:"
5 Health Benefits of Amaranth:
Heart-healthy food: Due to the presence of phytosterols, Amaranth has been found to have cholesterol-lowering properties. It is, thus, a great pick for people suffering from cardiovascular issues.
Combats inflammation and has anti-cancer properties: Studies show that peptides released during the digestion of amaranth have anti-inflammatory effects on the body. Presence of the bioactive peptide Lunasin imparts the grain its anti-carcinogenic properties.
High-quality protein source: Great source of protein, especially for those who are on a plant-based or gluten-free diet. 100 grams of Amaranth contains 13.27 gm of protein. Due to an outstanding balance of essential amino acids, it is a high-quality protein with 87-89% bioavailability. Also, as the saponin content of this grain is very low, it does not require any soaking and is safe for gut health.
Good source of fibre: Along with being helpful in addressing constipation; Amaranth is also known to have prebiotic effects on the gut and increase the synthesis of helpful "short chain fatty acids" which promote gut health.
Loaded with micronutrients: Rich source of minerals like calcium, phosphorus, iron, magnesium, manganese, zinc, and copper. It is also a good source of many essential vitamins, too, including Vit B6, folate.
One can use Amaranth several ways. It can be used as a flour to make rotis, cheelas, or as a cereal to make cutlets, porridge and even a pizza base!